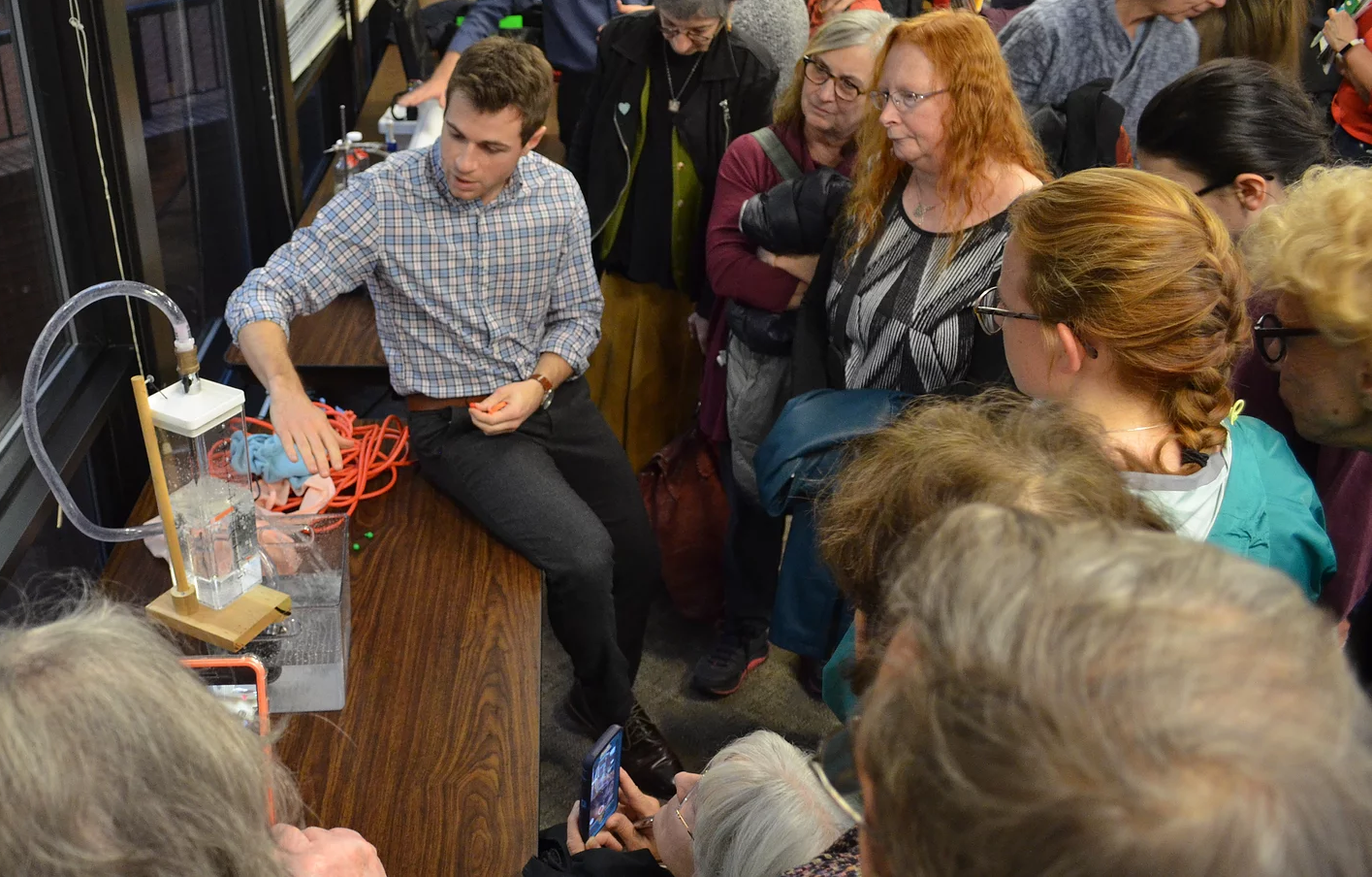 I am part of Climate Up Close, a group of scientists who visit communities across America to discuss what we know about Earth's changing climate.
We have completed three tours: in Summer 2019, we headed to Central Pennsylvania, in January 2020, we hit the Greater Philadelphia area, and in January 2022 we visited the Florida panhandle. If you'd like to set up an event in your area, please reach out to us at climateuc@gmail.com.
We believe in the power of face-to-face interactions between climate scientists and the public.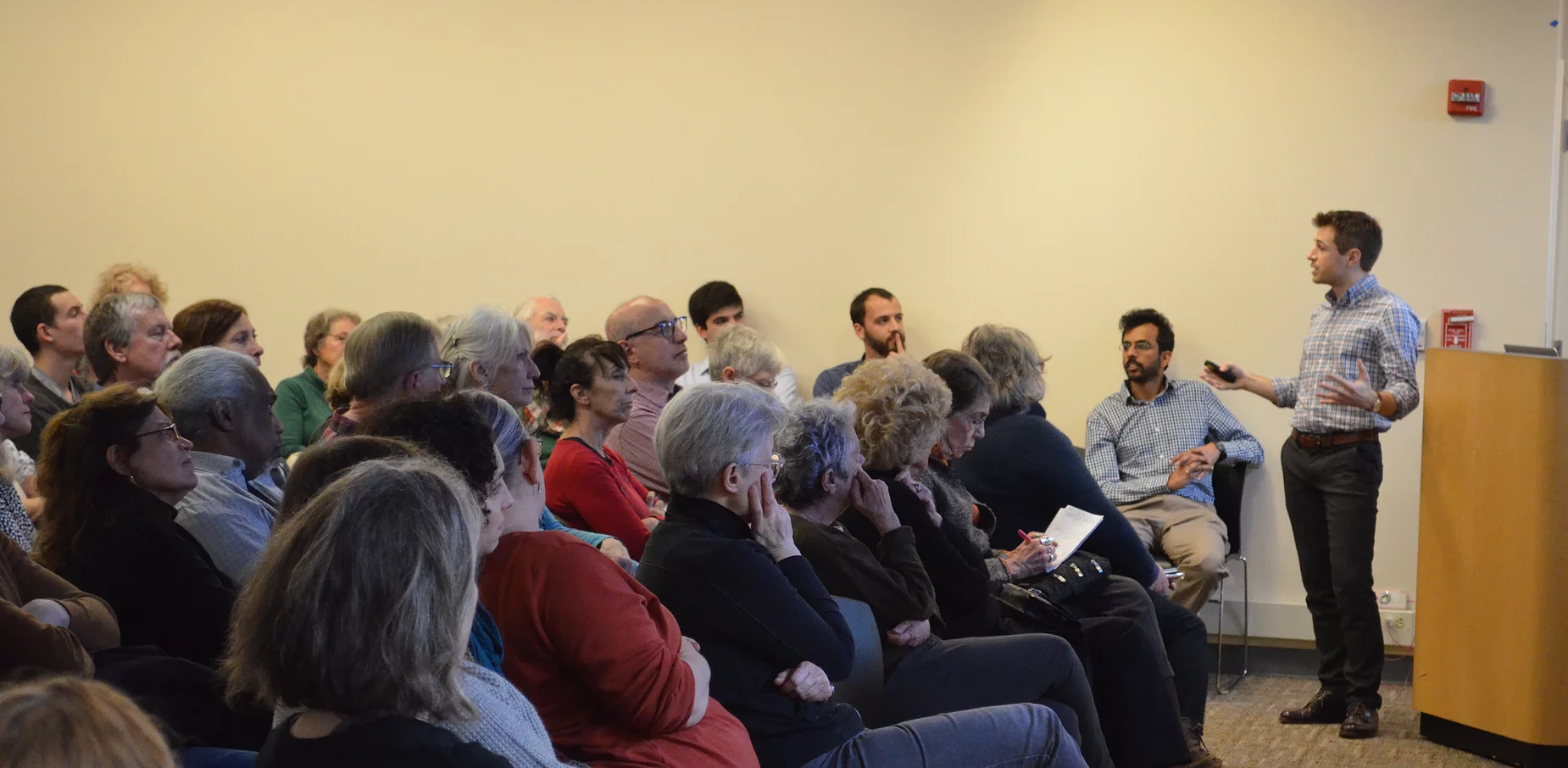 On our tours, we bring along some interactive demonstrations. The one I built is a fluid-mechanical analogy for Earth's energy balance — watch it in action in the video below!